WARNING!: I HAVE BLOCKED/BANNED OTHER BAD PEOPLE ON THIS WIKI, AND IT HURTS ME MORE THAN IT DOES YOU TO BLOCK YOU IF YOU DO SOMETHING BAD, SO PLEASE, JUST BE A GOOD PERSON, OR YOU WILL BE BLOCKED! Thank you! :)
| | |
| --- | --- |
| This user is a fan of Poof | |
| | |
| --- | --- |
| This user is a fan of Foop | |
| | |
| --- | --- |
| This user is a fan of Angel | |
| | |
| --- | --- |
| This user is a fan of Cosmo | |
| | |
| --- | --- |
| This user is a fan of Vicky | |
| | |
| --- | --- |
| This user is a Rollback | |
My Best Friends are: Glitter Glam and Sophiaawesome!
Me, Me, ME!
I am ___ years old, and I am a Female that LOVES the Fairly OddParents, And I am a Computer Geek, That is on this Wiki 24/7 (Almost)! I am also an Admin on this Wiki, So if you need help or directions here, Chat with me on My Talk Page! BabyPoof93 my talk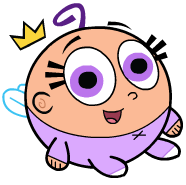 This user is a fan of Poof.

Event List
(No Special Occations/Events have been added yet.)
Q & A
Who is your favorate FOP Character?: Poof. (How did you guess?)
Who is your favorate FOP FAN Character?: Angel, Of course!
What's your Nickname/Initials?: BP, BP93 (I used to be called BabyPoof93), or PF93.
Why do you like FOP?: I don't know, It's just too funny...I guess...?
Who are you friends with here?: Actually, Everybody here is my friend as long as they are nice. Here's a list of all my friends:

Are you a Brony?: ...What?
T.U.F.F. Stuff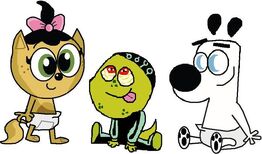 Community content is available under
CC-BY-SA
unless otherwise noted.