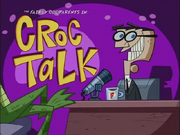 Croc Talk
July 18, 2010
After hurting himself of catching the magic of fairies ending up the hospital, Mr. Crocker decides to make an interview talk show interview reptiles!
For more, click here!
Formula for Disasters
July 25, 2010
After a failing attempt to catch Timmy's fairies, Crocker drives home and thinks of using Timmy as a puppet while he's asleep and used him to get his fairies.
For more, click here!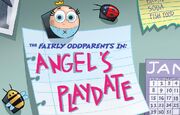 Angel's Playdate
January 1st, 2034
Angel is bored, So she calls up Poof and together they transform Cosmo, Wanda, Jorgan, Tooth Fairy, Cupid, Juandissimo, Blonda, and Binky into babies with the help of Angel's temporary Godchild, Ellie, so they could have a playdate. But poor Lottie, Ellie, and Dragon have to babysit!
For more, click here!
Community content is available under
CC-BY-SA
unless otherwise noted.