She doesn't need a name she's perfect
Species:
PIXIEHUMANFAIRYPRINCESSPONY
Age:
16
Hair color:
RAINBOW
Eye color:
PIOPLE
Personal Information
Affiliations:
 
EVERTPYONY
Occupation:
 
GOD
Residence:
 
heaven
Enemies:
 
NOBODUY
Love Interests:
 
TAIIMYY
 (Please stop editing this without my permission. It's spelt wrong for a reason. Got it?)
SHEZ CELEEZTIAZ LOG LOZT SEESTA
EVVRYPONY LUVZZ HER
IMPORTANT NOTICE
NOTE: This is a parody of most recolors. I don't condone recoloring in any way whatsoever. It's unoriginal and tacky. I can understand if you don't have an 'artistic thumb', but that isn't a reason to recolor characters and screenshots from shows. That's what little kids with no imagination do.
It burns my eyes a bit and lowers my IQ to see so many recolors everywhere. And the fact that they've gotten so popular...it makes me sad. Is this what the FOP fandom is? Recoloring and making shallow backstories for them?
Really, is there some rule in the FOP fandom that I missed? Do I have to make a recolor of Poof to have a good OC? Do I have to recolor Cosmo, Trixie, Foop, Goldie and Timmy to get famous?
Making any character, original or fan, needs good plotting. It isn't just something you can slop together in two seconds.
Please, stop the recolors. Use bases from DA, if anything. (Credit the user). Draw it yourself. Do us a favor. Please stop. Please. Even if you're bad at drawing--it doesn't matter. You tried your best. Anything is better than recoloring.
Please be original. Please draw things yourself. Don't steal.
It's making me ashamed to be in this fandom...
         ~InvaderUgli
Screenshot © Butch Hartman, Nickelodeon
Recolors are bad, and you should feel bad.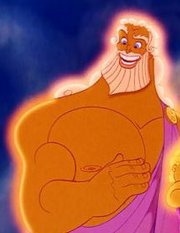 Community content is available under
CC-BY-SA
unless otherwise noted.