Fairly Odd Baby 3 Is A Fanon Episode Where Anti Turbo mysteriously made sonic a baby by spilling his own baby chemical by mistake. he was trying to aim it at china but failed,
Story
It Starts At Timmy's House With Timmy And Dan Playing
The Amazing Crimson Chin 2 For The V-Cube 3
But Anti Turbo Shows Up And Says : I hate china! I know a tight solution to this place. shooting a gun of baby gas at everybody at china and the world will fix it!
Then Sonic Came And Said : Hey Dan!
Then Dan Said : Hey sonic, what brings you here?
Sonic Said : Anti Turbo Said He Was Gonna Turn Everybody In China In Babies!
Then Timmy Said : What the?! We should stop him
Then turbo said : I know right, By the way in 7:00 *whispers to sonic* i'm gonna have a baby. hint, it's a secret but don't tell anybody else, even pixies, even anti-fairies, even EVERYONE!
Then Sonic Said : Its Still Creepy When The Boy Fairy's Get The Baby :/
Then turbo said : Sorry about that, It's just weird. For some reason. Jorgen is gonna--
Then jorgen said : DECLARE A BABY THAT WILL RANDOMLY COME TO MALE FAIRY OR FEMALE FAIRY! OF COURSE!
Then Sonic Said : But Anti Turbo Is Gonna--
Then Jorgen Said : I KNOW THAT BECAUSE MY BRAINS HAVE MUSCLES THAT MAKE ME SMARTER. HE'S GONNA TURN EVERYBODY IN CHINA INTO A BABY AND HIS MIND SAID HE'S GONNA TAKE OVER THE WORLD. I KNEW THAT BECAUSE I INVENTED 2 MACHINES, THE WHISPER HEARER 6000 AND THE MIND READER 700K
Then Sonic Said : OK I'm Gonna Go To China To Save It! *Runs Into China And It Took 4 Seconds*
Then Anti-Turbo said : READY. 3. 2. 1. FIRE BABY GAS AT CHINA AND EVERYBODY IN CHINA! *FIRES*
Then Sonic Puts A Protector At China But The Baby Gas Hits Sonic
Then Anti-Turbo said : Bravo. *claps* You didn't dodge it. How dumb and pathetic
Then Anti-Cosmo appeared and said : I know right! He's stupid, A BIG STUPID HEDGEHOG!
Screen Fades Black
old this is gonna be called fairly odd baby 10 instead,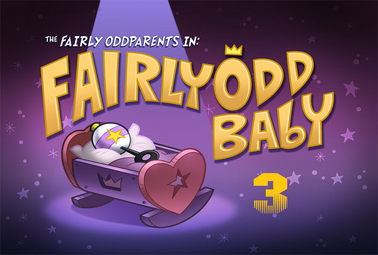 Community content is available under
CC-BY-SA
unless otherwise noted.